My Better half and I are off to the South of France in 16 days (and counting!) for a short 3-day trip. The reason we are going is because my friend Marion is getting married. Marion (not to be confused with Marian from Style Treaty!) was my flat-mate in the first apartment I moved into when I lived in Brussels, she met her soon to be husband in true fairytale style and I couldn't be happier that the two are finally getting hitched!

We've booked accomodation for the wedding in a small hotel in a little village near Aix-en Provence called Venelles. The hotel, Le Mas du Luberon looks really charming and traditional and we're really looking forward to staying there and soaking up la vie francais! Here are a few pictures of the rooms...




And not forgetting the garden... I think we can safely assume that the weather will be a bit better there so we might actually get to enjoy this garden!




I'm hoping that it all looks as good in real life, I'll keep you posted!

In the few days before we head off to France we're taking my better half's daughter to Kinsale for a few days where we'll be staying in one of these cottages overlooking the sea. I'll take a few pictures of the interior when I get there.




I've always loved Kinsale, Co. Cork. I think it is one of the most picturesque little towns in Ireland with the colourful streets...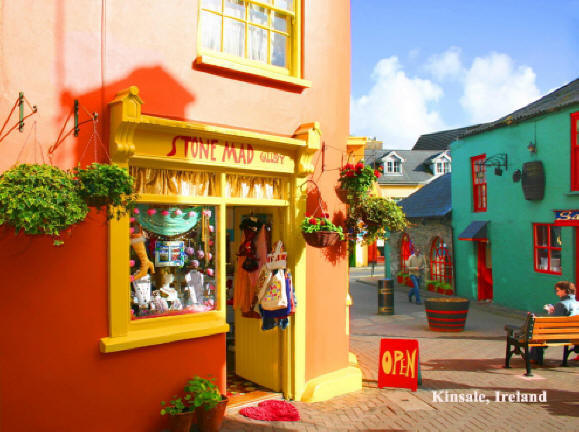 ...beautiful harbour...




...and breathtaking scenery...




So all in all I think July is going to be a good month holiday-wise!